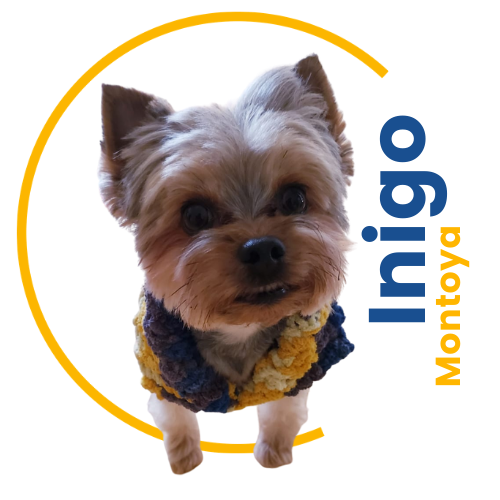 Chief Doggie
Bio
Thanks for visiting my page. I am Inigo Montoya the Chief Doggie at Beautiful Georgia Homes.
It is my doggie honor to serve as mascot to such an extraordinary group of Real Estate Agents/REALTORS. I am here to cause a smile, any time it is needed.
I love riding in the car. It gives me a chance to care for those riding with me while I practice my barking skills. As you've probably figured, I cannot speak like most of you do. My only way of communicating is barking. That's how I say hello. I enjoy barking at the windshield wipers, at anyone I can spot from our vehicle riding on a motorcycle, in a convertible, or even walking down the street.
I am a little shy at first. So when you meet me, please allow me time to get to know you. I am not a fan of unfamiliar fingers approaching my face, and especially being approached from up above, it feels a little scary and intimidating. I really love healthy mommy/daddy-approved treats!
If you want to get a reaction from me, just ASK ME A QUESTION.
Beautiful Georgia Homes, LLC. | License # H-76420
3985 Steve Reynolds Blvd., JLG Bldg D., Norcross, Ga 30093
"I am always ready to help you, with the SALE of your house, and the PURCHASE of your next home. Contact me right away."